The land of a thousand faces, Turkey is legendary for the long bright summer vacations spent beneath the fluffy skies which mirror themselves into the emerald waters of the Mediterranean Golf of Antalya whose rocky shoreline, covered by small patches of golden sand, rises to embrace the old sacred Taurus Mountains of the East.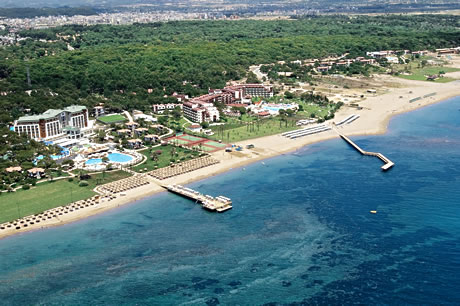 It is this overwhelmingly beautiful scenery that makes up for Antalya's limited offer in as far as its beaches are concerned... the unique rocky beauty of the Lara and Konyaalti beaches enwraps more than 80% of the golden shore and even though the silken Mediterranean sand is rather scarce down here, the Turkish people have done their best to coat the shore with shiny and dazzling sand brought from somewhere else.
Lara and Konyaalti are matchless slices of paradise with translucent turquoise waters, crowded beach bars and clubs, forever cramming with vacationers whose only desire is to enjoy a heavenly fresh drink while lying on one of the hundreds of white beach chaise longues, shadowed away by a bright sun umbrella.
Antalya Beaches Photos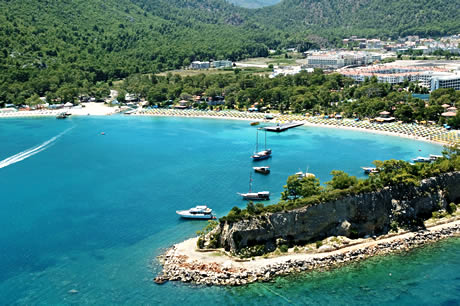 Go to top